How Vulnerability Creates Success
How Vulnerability Creates Success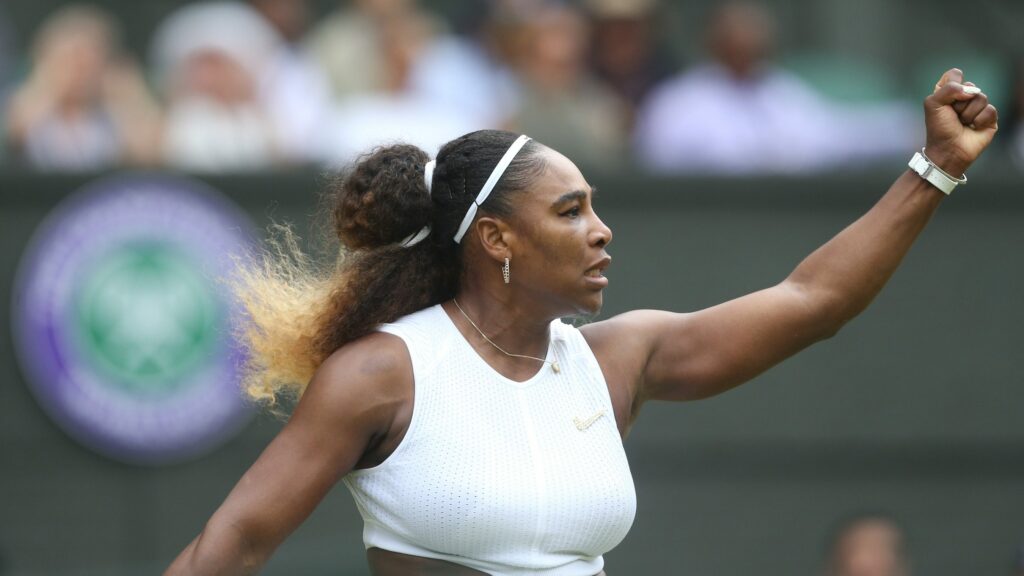 Today Serena Williams won her Wimbledon semi-final match against Elina Svitolina and qualified for the Wimbledon final which will be played on Sunday. If she wins, she will tie the record for the most grand slam singles titles at 24.
But did you know that seven years ago people were starting to wonder if her tennis career was over?
At the start of the 2010 tennis season, Serena Williams was the top-ranked female tennis player in the world. But after a match during a tournament in Munich she stepped on some broken glass at a restaurant. Complications followed including two foot surgeries and blood clots and she had to sit out the rest of the season while she healed.
She came back in the middle of the 2011 season, but lost a few times, and her ranking slipped to 12th. In 2012, her downward trajectory continued and when she lost in the very first round of the French Open. The New York Times wrote about her loss as "an upset that ranked among the most stunning and unexpected in recent history."
That's when people started to doubt her ability to win. One wrote:
"Is Serena done…That's like asking if water is wet. Serena's been done since she stepped on that broken glass at a Munich restaurant in July 2010. Since her freak foot injury and subsequent 11-month layoff from the game, Serena has not been the same player…Serena is too powerful and too experienced to simply count out, but I'll be stunned if she wins another major."
Since this was written, Serena has won 10 majors and is poised to win another one on Sunday.
So what happened? How did Serena continue succeed when all the signs indicated that maybe her incredible success as the dominant female tennis player had come to an end?
In the answer to that question, there is lesson for all of us as we work to succeed in any area of our lives.
Truthfully, after the loss at the French Open, even Serena was plagued by self-doubt and insecurity. She was training harder than ever, but nothing seemed to be working correctly.
Following the shocking defeat, Serena searched for help and ended up at Patrick Mouratoglou's academy.
Patrick was brutally honest with her: "Every time you hit, you are off balance, which makes you miss a lot," he told her. "Also, you lose power because [your] body weight doesn't go through [the shots], and you're not moving up, so your game is slow."
And here is the part that I believe made all the difference. Remember that Serena knew how to play tennis. She knew how to play tennis at the highest level. She had won the biggest Grand Slams in the world. She could have walked away, discounted Mouratoglou's comments and become offended, or ignored his feedback, satisfied that she knew at least as much as he did.
After Serena received Mouratoglou's assessment, the ball was in her court; this was her moment of decision. Serena said, "Let's work on it."
I find that kind of vulnerability and openness, especially at Serena's level of expertise and accomplishment is rare. It's rare in any business, in any sport, in any human endeavor. As human beings, we like to be right which makes us think we already know everything. But I believe this willingness to learn, be vulnerable, and "be a beginner" is what made the difference for Serena Williams and it can make a difference for each of us.
The results speak for themselves. Mouratoglou became Serena's new coach and after that
Serena won both Wimbledon and the U.S. Open, her next 19 matches, as well as a gold medal at the 2012 Summer Olympics.
But Serena didn't start winning again because she had a new coach. She started winning again because she was willing to be vulnerable and take a huge risk to relearn her game. She was willing to acknowledge that she might not know all there was to know.
The same is true for us. The more we are willing to learn, the more we are willing to acknowledge that we might not already know the answers, the more success is possible to each one of us. Sometimes it's not just our failures that are holding us back—sometimes it's our own track record of success that gets in the way. We've always done it one way and thinking that one way is the only way is limiting in and of itself. As I wrote in my book, Unqualified Success,
"Especially when we have had a measure of success, many of us are reluctant to consider that there might be more to learn, that there might be a way to improve our game, that we still have room to grow and progress. We are often hesitant to take this course of vulnerability because the outcomes and results are unknown and that innate insecurity we carry begs us not to expose ourselves."
I think Serena's story is lesson for all of us who want to continue to grow and evolve in our lives and in our businesses. When we are willing to trade our need to win or succeed for a need to simply learn and grow instead, we open another world of possibility for achievement. Don't let either your successes or your failures hold you back from the things that are available for you to learn.
What about you? What have you accomplished by being willing to learn?